The 17th China Ferro-alloys International Conference
The meeting has finished
The 17th China Ferro-Alloys
International Conference
May 27-30, 2020,Westin Hotel, Chongqing, China
第17届中国铁合金国际会议
China — Moving up with the buoyant markets
The 17th China Ferro-alloys International Conference, co-hosted by China Chamber of Commerce of Metals Minerals & Chemicals Importers & Exporters (CCCMC) & Ferro-Alloys.com will be held on May 27th-30th, 2020 in Westin Hotel, Chongqing, China.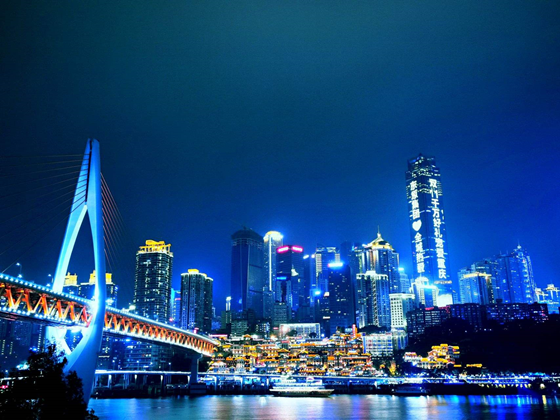 About the Conference
Established in 2004, INFACON China, this Conference is one of the largest and most authoritative international ferroalloys events in the region. The Conference provides an industry-wide platform for presenting developments in the Ferroalloys and steel industries of China in exchange with other regions. .
Main Focus
The Conference will offer an industry-wide discussion on strategic rethinking of the economic priorities and emerging role of the Ferroalloys industry as potential backbone for economic growth of China. Local and international companies whose professional interests are aligned with the mining, ferroalloys and Steel industries of China and other countries like Kazakhstan, Uzbekistan ,South Africa, Australia, Brazil and India are cordially invited to shape up ideas and present their vision for new business and investment opportunities at INFACON 20120 conference at Chongqing, China.
Key Themes
a Keynote Presentation on China Policy of Economic Development
b. Ferroalloys and Steel production in evolving regulatory environment
c. Adapting new technologies on Smelter with different Raw Minerals
d. Exploration and mineral resource development
e. Funding mining and exploration projects overseas management
f . Market analysis and how to control risk in spot and Future market.
Challenges
To maintain sustainable development, China ferroalloys companies need to continuously invest in the renewal of mineral resources in overseas, how to make stable supply of manganese ore and chrome ore? If invested in Minerals Resources,how to make infrastructure development, personnel training and business processes improvement? The prolonged period of unstable prices of Manganese ore and chrome ore, and unstable price of Future market of ferroalloys continued to weigh on the investment attractiveness and profitability of the mining and Ferroalloys businesses in China. Against this background, most companies continue to give priority to the optimization of production, ensuring profitability and the consolidation of assets.
Constant improvement of efficiency and reduction of costs presents a great challenge to many ferroalloys enterprises, as mistakes can be very costly. The success of modern ferroalloys enterprise relies on many internal and external factors. How efficient is the management? Is there a good knowledge and skills set? Do the leaders and operational managers work in sync and share the same goals? Are the right technologies and equipment being used to achieve best results? Is there a culture for innovation and self-improvement? The word "innovation" is no longer a tribute to fashion. Ability of companies to innovate is the main pre-requisite for keeping up with the low margins and challenging environment.
NFACON CHINA 2020 Conference will stimulate practical discussion on how local and international businesses innovate to meet regulatory changes, adapt new technologies, manage social and safety pressures, fund and develop projects, and much more.
What to Expect
a. 3 days content-rich conference programmed
b. 10 informative sessions and debates including Policy Scenario, Ores supply and explore; Ferroalloys Production efficient Technology, Market Outlook, Trade matching and transaction, Visit Ferroalloys plant.
c. In-depth practical workshops delivered by top experts
d. Excellent opportunities for networking and contacts development
e. Over 18 reports and presentations
f. An industry exhibition alongside the conference
g. Bosai Group highlighting cooperative opportunities and stimulating their realization via traditional and alternative sources of mining in Overseas.
h. plant- visit : largest SiMn plant in China ,seats available for earliest register
What is China Ferro-Alloys and Steel Development
China's economic growth went smoothly and GDP increased by 6.5% in 2018. And predicted 6.3% in 2019 . Under the condition of New Normal Economy, China's macro policies will have important impacts on all aspects of life and will comprehensively drive reform in 2020. China has reduced backward steel plants but output of steel is about 1billion tons in 2019.
As an important raw material, the development of the ferroalloy industry is shackled by macro economy and iron & steel industry. How to be adapt to the issues facing ferro-alloy industries such as over capacity, sliding exporting demand, market big inflation and squeezing profit margins, becomes the overarching concerns for those who involve in ferro-alloy industry. With the adjustment of ferro-alloys customs tariff in 2019, we are looking forward to more opportunities and changes for ferro-alloys industry.
Who should participate?
a. All Ferro-alloys producers and traders (Chrome, Silicon, Manganese, Tungsten, Molybdenum, Vanadium and Titanium products)
b. Manganese and chromium ore Miners and traders
c. Metallurgical equipment manufacturers,
d. Service enterprises, logistics enterprises
e. International Institute of Ores and ferroalloys
Quick Facts
a. 500+ Delegates from 20 countries
b. 10+ Exhibitors from several countries
c. Keynote Expert Speakers and panelists from Ores and ferroalloys
d. Gold sponsor : Bosai Group ,famous Firm of Aluminum and Ferroalloys in Chongqing
e. 50% Delegates are CEO and top Management
f. Simultaneous Translation English and Chinese is engaged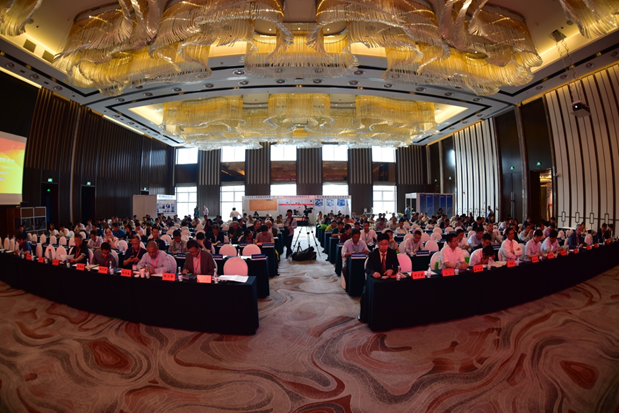 The Conference will offer an industry-wide discussion strategic rethinking of the economic priorities and emerging role of the ferroalloys and Steel industry as a potential backbone for economic growth of China.