The 9th Asia-Pacific Steel and Raw Materials International Conference
The meeting has finished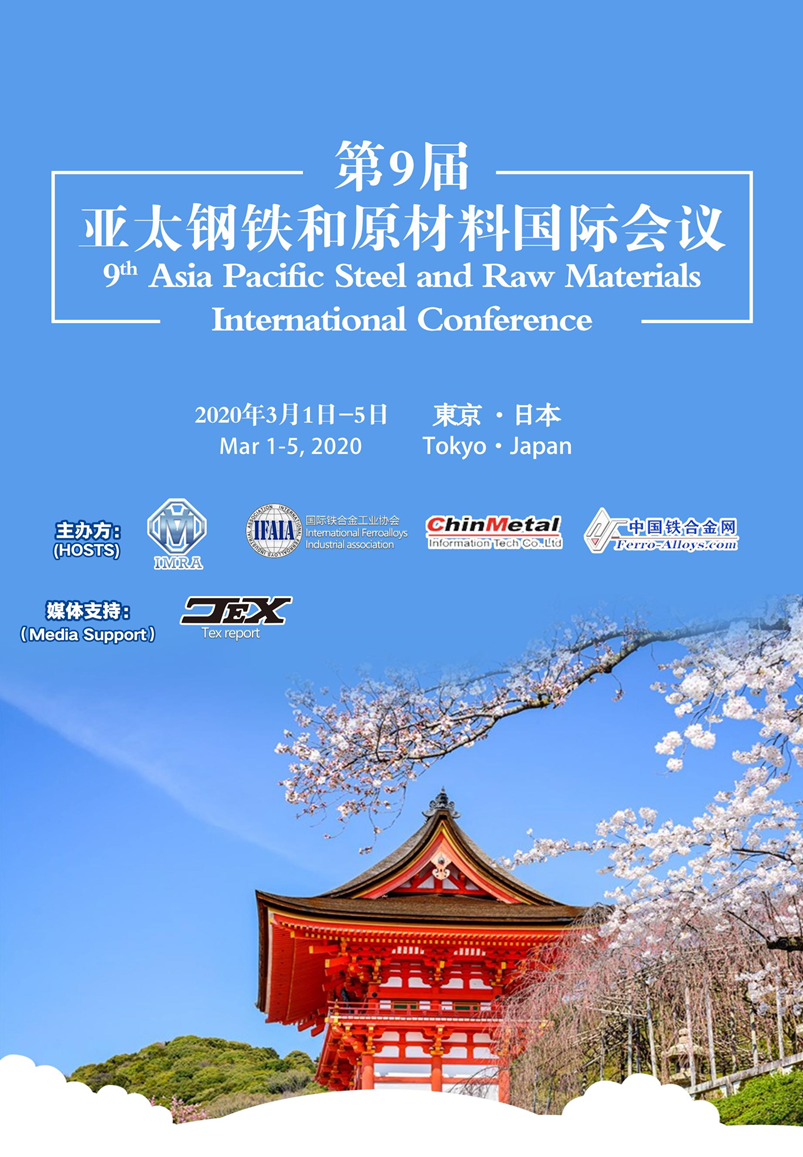 Invitation Letter
Respected Steel& Raw Materials Enterprises:
"The 9th Asia-Pacific Steel and Raw Materials International Conference" will be held on March 1st to 5th in Tokyo Japan, which is hosted by International Metallurgical Resources Association and International Ferroalloys Industrial Association and co-organized by Ferro-alloys.com,
"Asia-Pacific Steel and Raw Materials International Conference" is dedicated to market development, trade communication and international project investment of steel and raw material and has become a professional platform on a global scale to ensure that it is instructive and professional. Since 2016, we have hosted in Vietnam, Korea, Thailand, Malaysia, Turkey, Indonesia and Macau successfully, as the conference has become more and more important and famous for its reputation.
The 9th Asia-Pacific Steel and Raw Materials International Conference will be hosted in Japan, The conference will provide a rare opportunity to gain a deep understanding of the development level of the Japanese steel industry and the development trend of the Japanese manufacturing industry. It will also be an outstanding conference platform for companies in the steel industry chain to actively explore the Japanese market.
Japan is a highly developed country with steel industry leading the world, the developed manufacturers of industry plays the main role in economy. The steel products originating from Japan has a popular market in the world, China imported the special steel products from Japan and China as the most important trade partner, as more and more Chinese companies are actively searching and developing the Japanese market. The conference will help us to acknowledge and learn about the leading technology development of steel and ferroalloys and raw materials industries to promote the trade cooperation and communication between China and Japan.
We will be inviting relevant representatives from steel mills and the steel industry chain companies from all over the world to communicate with attendees at the meeting.
We will try to arrange the delegates to visit the local companies in the conference period to communication deeply.We sincerely invite the steel and raw materials industries to participate in our conference and come to Japan, the main things of the conference as below: